Wednesday, June 2, 2021 / by Teresa Pileggi
Celebrating Caring with Pride and the 2SLGBTQIA+ community at SickKids


Summary:
SickKids is raising the Inclusive Pride flag for the first time to celebrate Pride Month and 2SLGBTQIA+ inclusiveness, and our commitment to Caring with Pride.
SickKids is raising the Inclusive Pride flag for the first time this year as part of our Pride Month celebrations. This flag and the new acronym "2SLGBTQIA+" that we will be formally adopting as an organization represent the intentional recognition of being on Indigenous land and inclusion of racialized and transgender Two-Spirit LGBTQIA+ people. At this time, the flag will be raised at half-mast as part of SickKids' recognition of the 215 children found buried at the site of the former Kamloops Indian Residential School in British Columbia.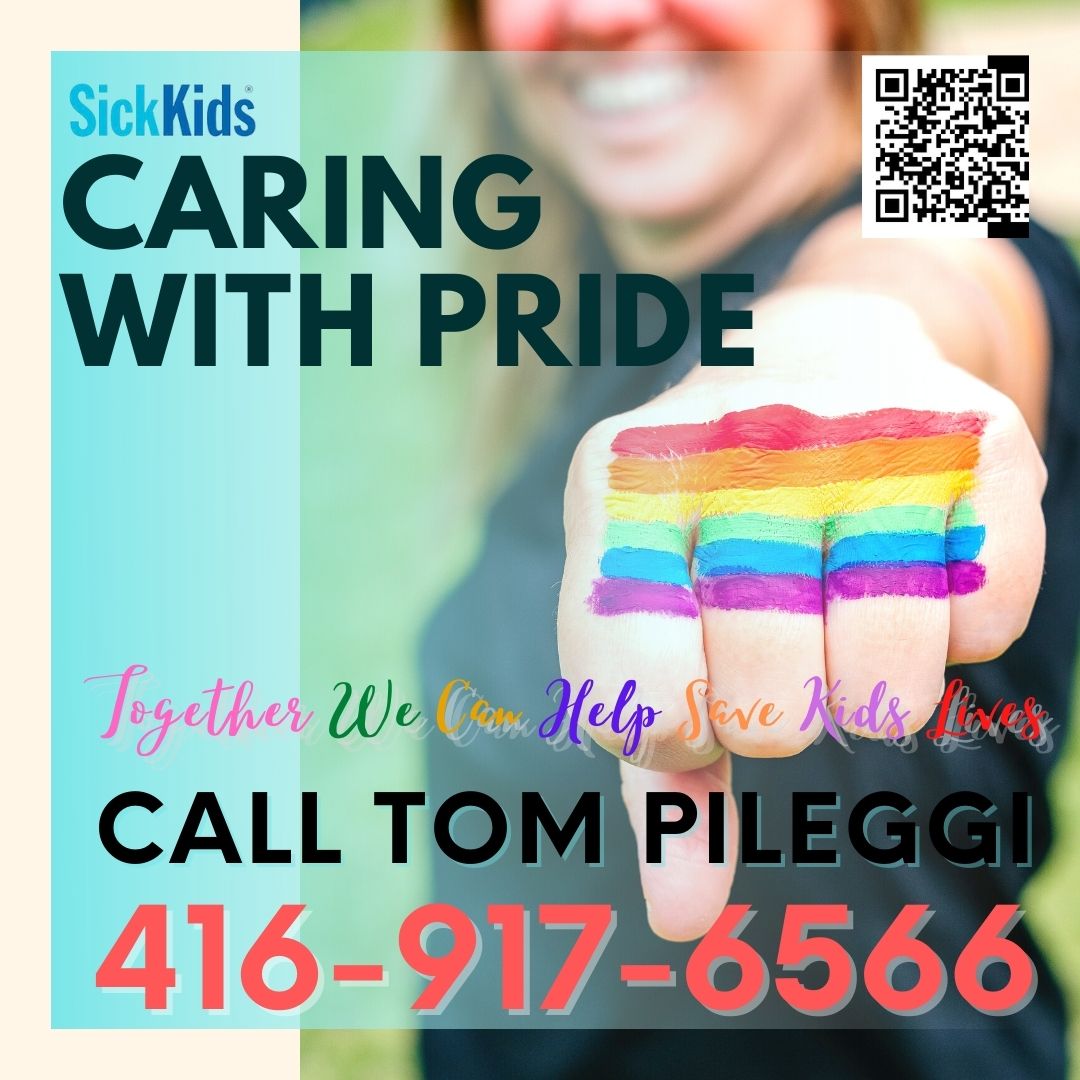 Since 1978, the six stripe Rainbow flag has been the internationally recognized symbol of the lesbian, gay, bi-sexual and transgender community, but as the community has evolved over the last four decades, there has been a call to honour other communities and moments in the history of the movement, including the original gay protest at Stonewall Inn led by Black and Trans activist Marsha P. Jonhson and Sylvia Rivera in 1969.
The Inclusive flag – also known as the Progress Pride flag – was designed by Daniel Quasar (pronouns xe/xem) in 2018 and features black and brown stripes to represent racialized members of the 2SLGBTQIA+ community, and baby blue, pink and white to include the colours of Transgender flag. The five new colours form a chevron that points to the right, representing both a forward movement and progress that still needs to be made to recognize racialized and transgender communities' experiences and challenges.


Sexual orientation and gender identity form a large part of person's identity. Most toddlers are aware of the traditional gender identity binary construct of girls and boys, and at an early age children have a sense of their gender identity and if it "fits" them or not. At SickKids, we are committed to Caring with Pride and creating 2SLGBTQIA+ inclusive spaces. Today's flag raising is one part of that commitment and our ongoing efforts to ensure every child, caregiver and staff member feels seen, valued and included at SickKids.
Throughout June, the 2SLGBTQIA+ committee at SickKids and other groups will be hosting virtual education events and celebrations for staff, patients and families, and we are also changing the SickKids logo on our social media channels to virtually fly the colours of the Inclusive flag – follow along on Twitter and Instagram , where we'll also share video from the flag raising later today. Happy Pride Month!


Article By SickKids: https://www.sickkids.ca/en/news/archive/2021/celebrating-2slgbtqia-pride-month/