Get your home matched with over 4000 Buyers TODAY!
Fill out the form on the right to Match Your Home with One of Tom's Buyers!
Tom Pileggi & The Pileggi Real Estate Team have over 4,000 Buyers in their database and may already have the Buyer for Your Home. This is through an exclusive program called our "Buyers in Waiting" program!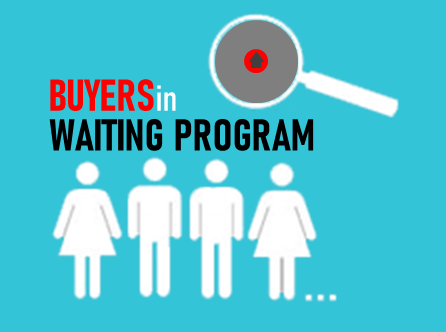 These buyers are READY To BUY NOW! The truth is that Tom has started marketing for your home, before you ever contact them! They don't sit around and wait for you to contact them, and then start marketing for buyers for your home, they already have the buyers!
Tom has over 4,000 buyers in his database actively looking for homes and may already have a buyer for your home!
They are READY To Buy Now!
To Discuss how Tom can Sell Your Home Fast and for Top Dollar Call Tom Pileggi NOW at 416-917-6566.
Your Home SOLD GUARANTEED or Tom Will Buy It!*
Many Agents Say They Have Buyers, But We Can Prove It!
Tom Has Buyers.....We have thousands of buyers in our data base and we likely have hundreds of Highly Qualified Buyers looking in your price range... READY TO BUY NOW!
There is a good chance we already have a buyer matching your home. So, if you are considering selling in the next 3-6 months call me at 416-917-6566.
Our Creative Options Could Get you TOP Dollar. .. . Tom Pileggi's creative options command a premium for your home!
You Can Trust Us.... Tom has over 33 years' experience and is ranked in the top 10% of realtors in GTA.
Tom GUARANTEE's, in writing, that your home will sell at a Price Acceptable to You or Tom will Buy It!* No Gimmicks.
Your Home Will Sell for Up to 1% More - Tom sells homes for 1% more than the average Realtor. On a sales price of $1,000,000 that is $10,000 right in your pocket!
Your Home Will Sell 1.5X Faster - On average days on the market for a resale, Tom's on average sold in home 1.5 times faster than the average agent.
Tom has Buyers - Tom has over 4,000 Buyers in his database. Tom may already have a Buyer for Your Home Right Now!
Your Home is More Likely to Sell- with Your Home is 40% more Likely to Sell! Average agent only sells 60% of their home!
While every agent will promise to sell your home, Tom Pileggi Guarantees it!*
*

Information is deemed reliable but not guaranteed.
To Discuss how Tom can Sell Your Home Fast and for Top Dollar Call Tom Pileggi NOW at 416-917-6566.